When I got my first dose of the COVID vaccine this week, I was sad because I didn't get a sticker or a lollipop afterwards.
So I bought myself a box of 50 Dum-Dums.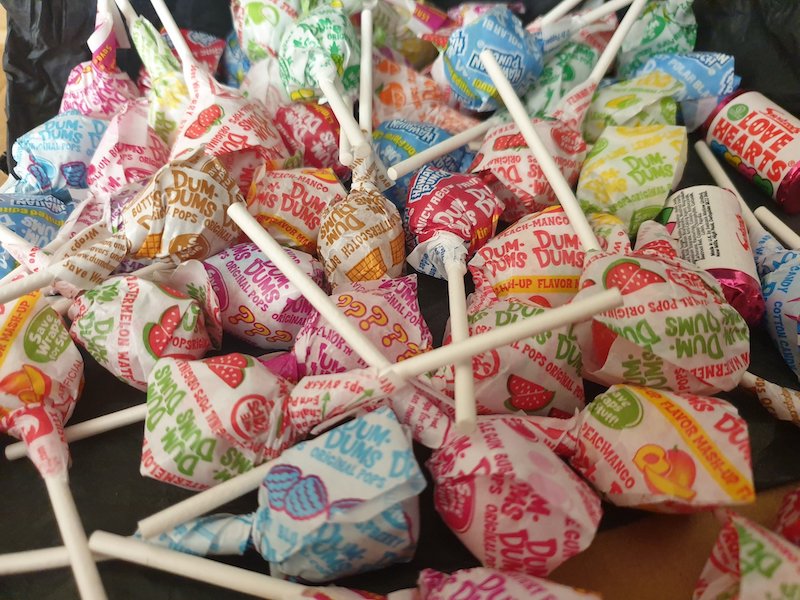 Dum-Dum Lollipops are an American wonder. In production since 1924, they are small hard candies on a stick, around 2cm in diameter, and come in a wild variety of flavours.
In the box I bought on eBay (and, by the way, will probably be buying again, because I love Dum-Dums), I received 50 in a range of flavours, including Root Beer, Hawaiian Punch, Mango-Peach, Lemon-Lime, Watermelon, Butterscotch, Cotton Candy, and Mystery Flavour.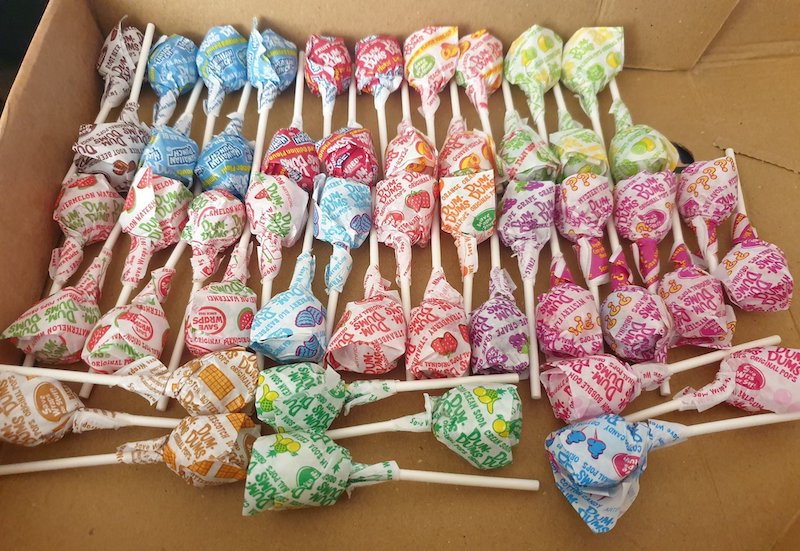 Yeah, you read that last one correctly. Mystery Flavour.
See, the factory does something that makes Dum-Dums unlike any other lollipop out there. When it comes to the end of a flavour run, rather than let it just run out and then replace it with a new flavour, they put the next flavour in, and then whatever mis-mash you get is the Mystery Flavour. Is it Orange-Lemon-Lime? Maybe. Is it Cotton-Candy-Watermelon? Possibly.
Are you going to get lucky and have the flavours work perfectly in a blend that you never thought was possible? Hopefully. Are you going to be unfortunate and have flavours that are just weird together? Probably.
I have seven Mystery Flavour lollipops waiting for me. While I might go straight for the Hawaiian Punch, Mango-Peach, and Root Beer (because the Root Beer Dum-Dums are absolutely the best), I will also savour those Mystery Flavours.
Because the mystery is what makes everything better.