I've been working at home now for a month and a half, and part of the deal was turning the attic into my home office. We put up shelves, reorganised all my books, and then I started pulling things out of boxes, moving things around, and although it's still a work-in-progress, it's still filled with things I like.
See, I really like having things around me. They give me something to look at when I need a five-second break.
Other people keep on complaining about how cluttered I make things, but it's not clutter to me – everything has a place, and it's all a good place.
So here are just some of the things around me.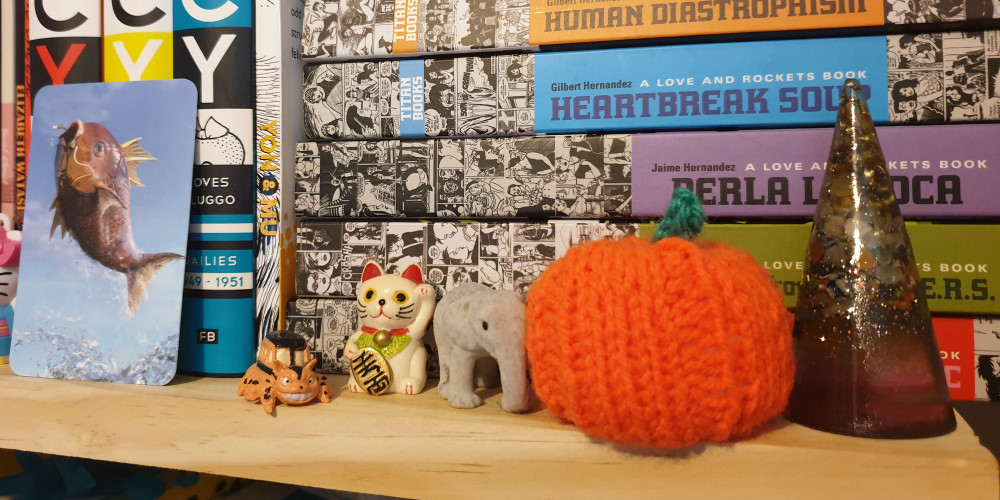 A Magikarp card from Joshua Dunlop, a catbus from My Neighbour Totoro, a maneki neko, a little fuzzy elephant, a knitted pumpkin, and a cone of orgonite, in front of my Ernie Bushmiller Nancy compendiums, Junji Ito's Cat Diary, and a bunch of Love and Rockets compilations.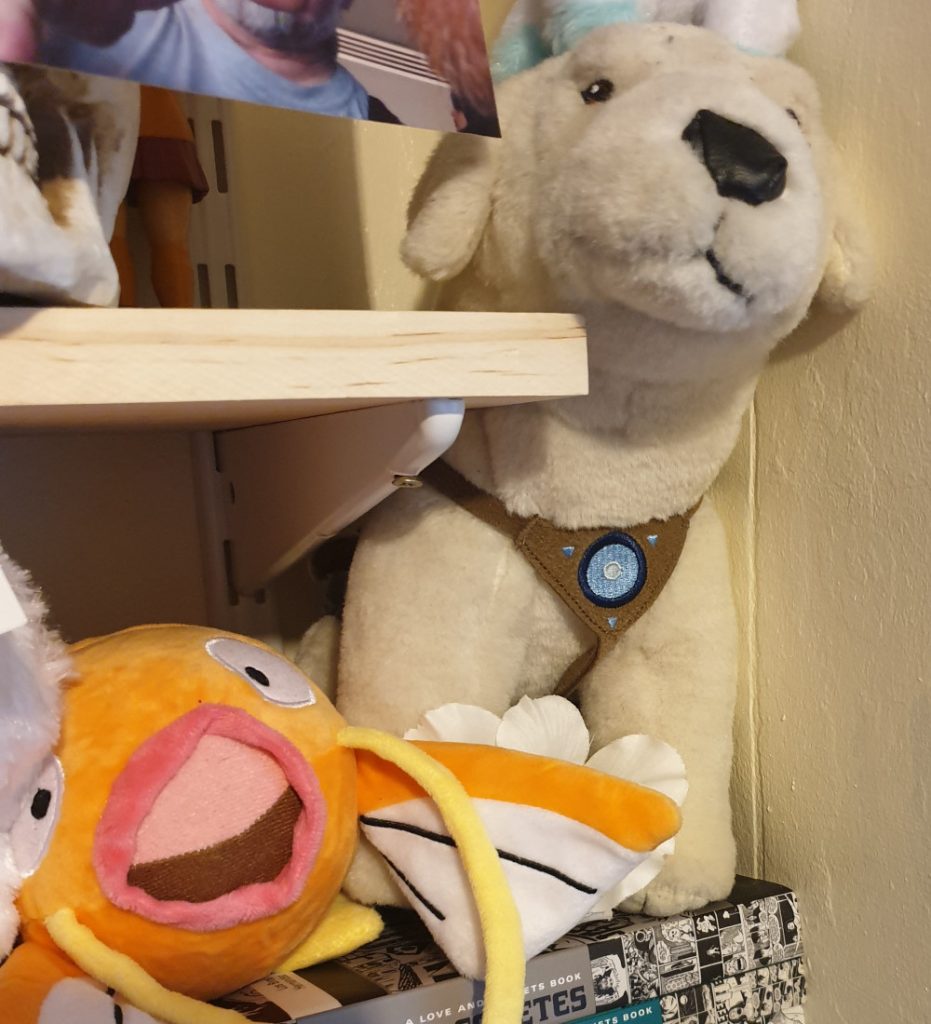 A stuffed Magikarp and a stuffed Naga.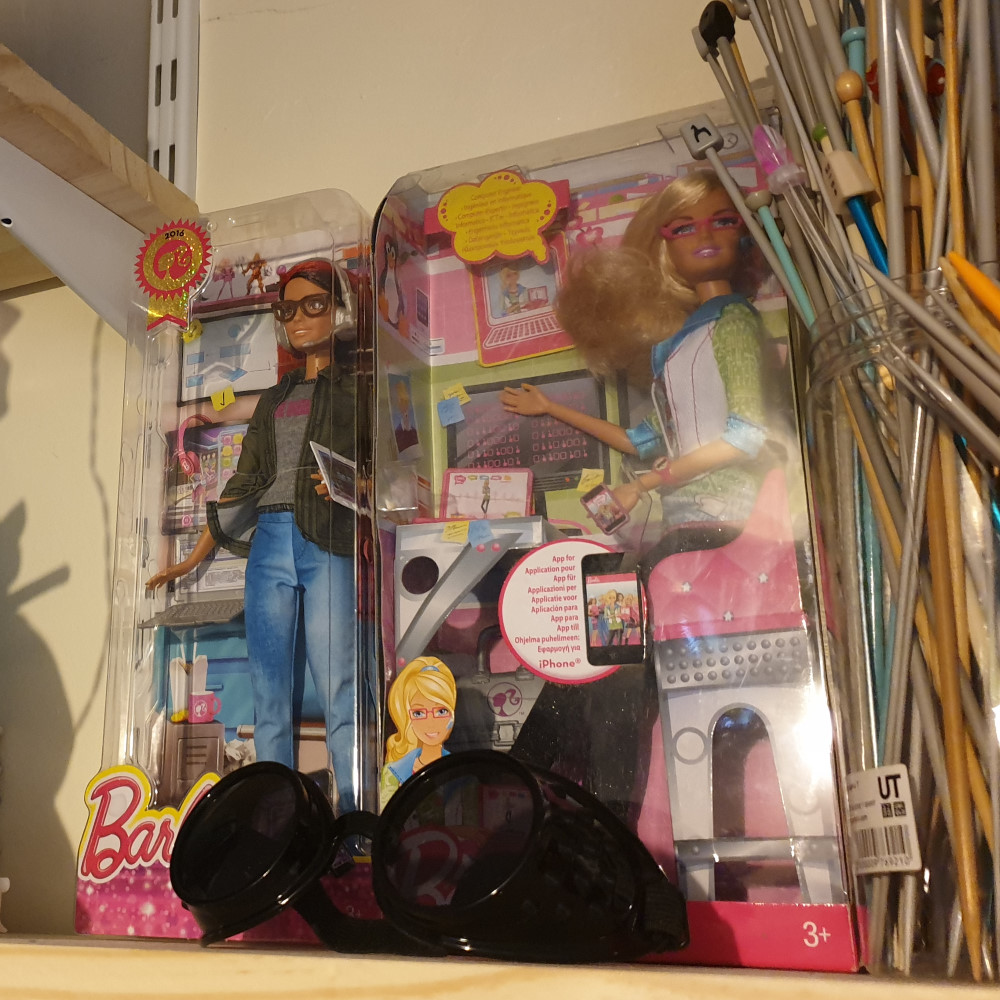 Game Developer Barbie and Computer Engineer Barbie next to a jar of knitting needles, with "steampunk" goggles in front of them.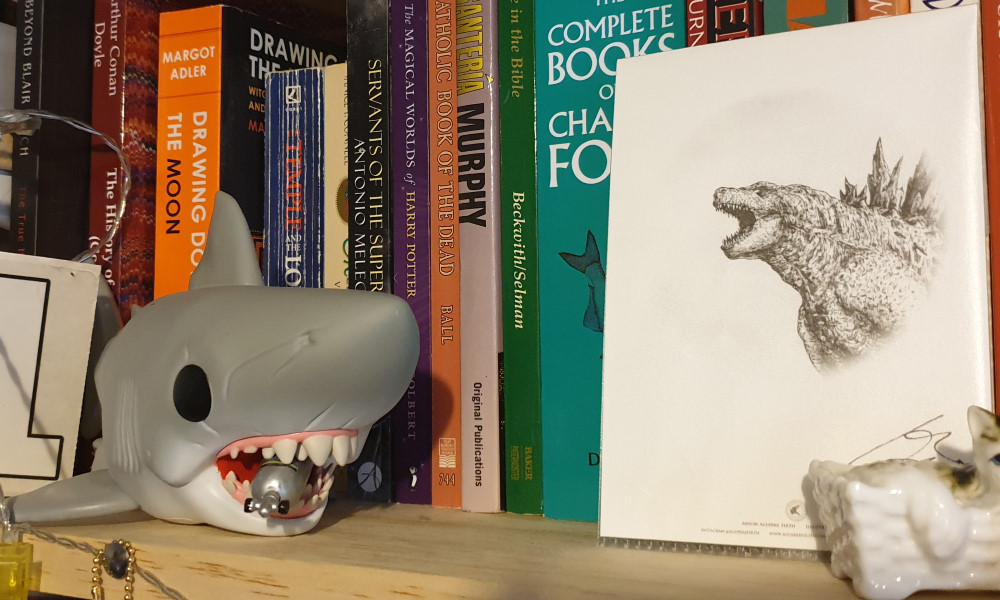 A Funko Pop Jaws with an air tank in his mouth and a drawing of Godzilla by Anson Aguirre Firth.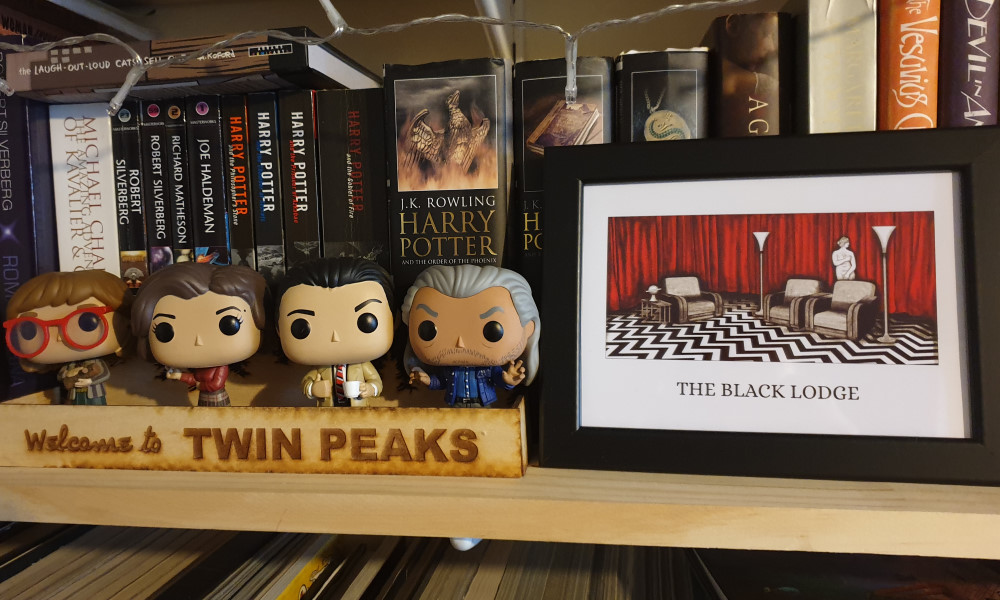 Twin Peaks Funko Pops (The Log Lady, Audrey Horne, Dale Cooper, and Bob), in a laser-cut box I made, next to a print of the Black Lodge, from Cult Locations Ink.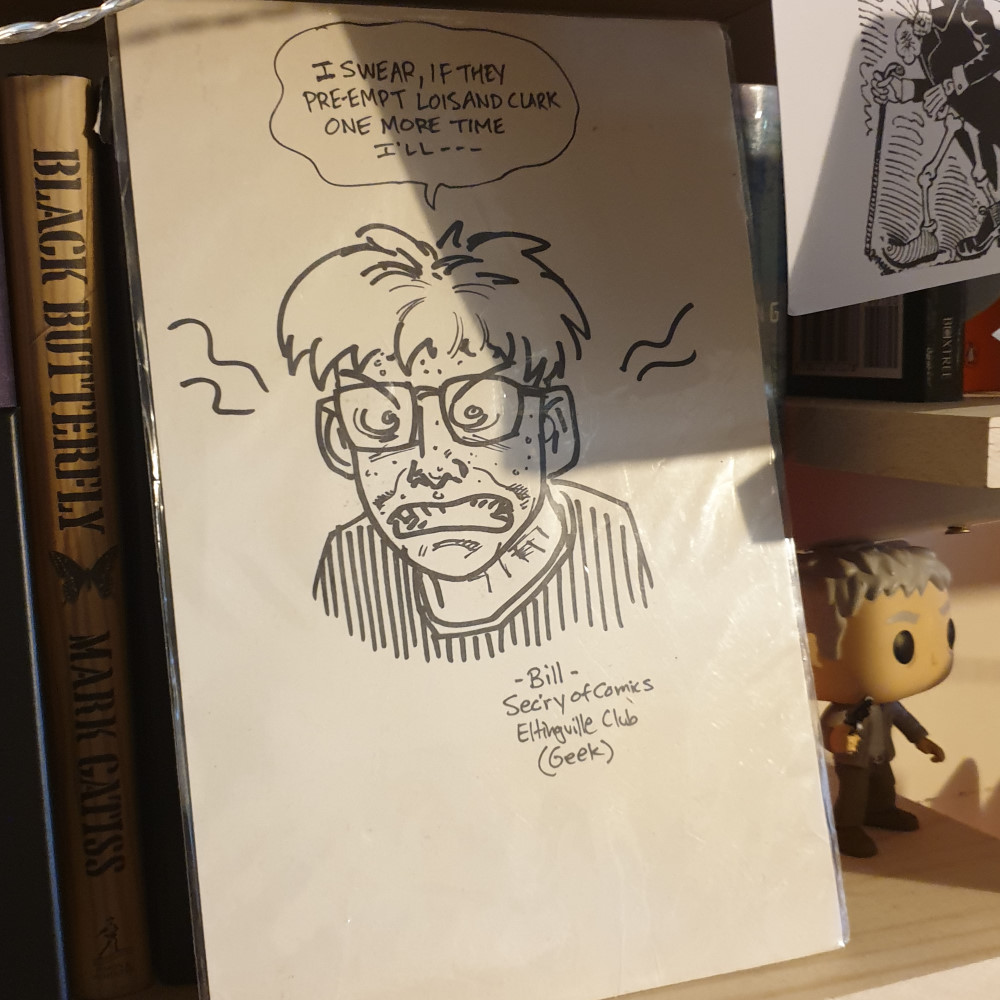 A sketch of Bill from the Eltingville Club by Evan Dorkin, that he did for me at San Diego Comic Con in 1995. Behind him is a Funko Pop of Deckard from Blade Runner 2049.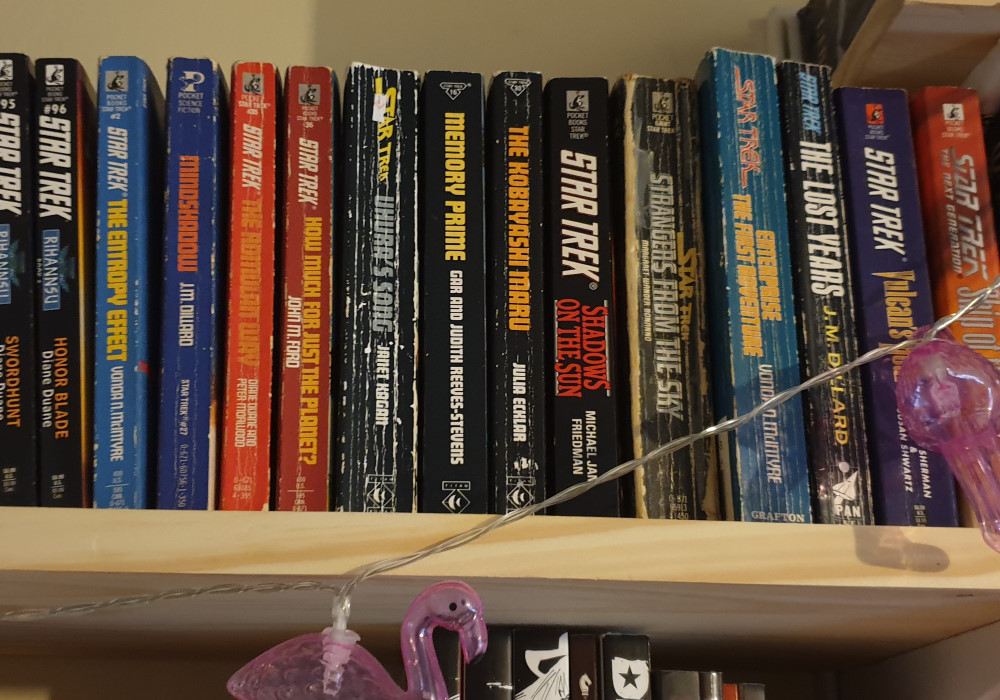 Star Trek novels, some of which are from around 1990 and still have "property of Katie Bolin" on the inside front cover. (Come on, I was 13.)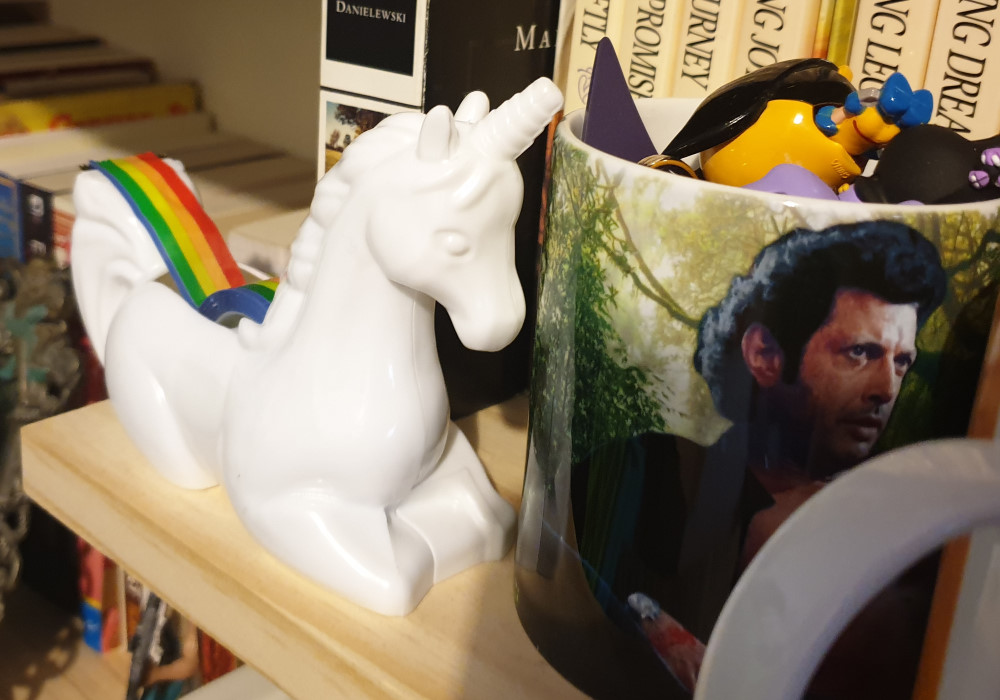 A rainbow tape dispenser in the shape of a unicorn and a Jeff Goldblum mug currently filled with keychains.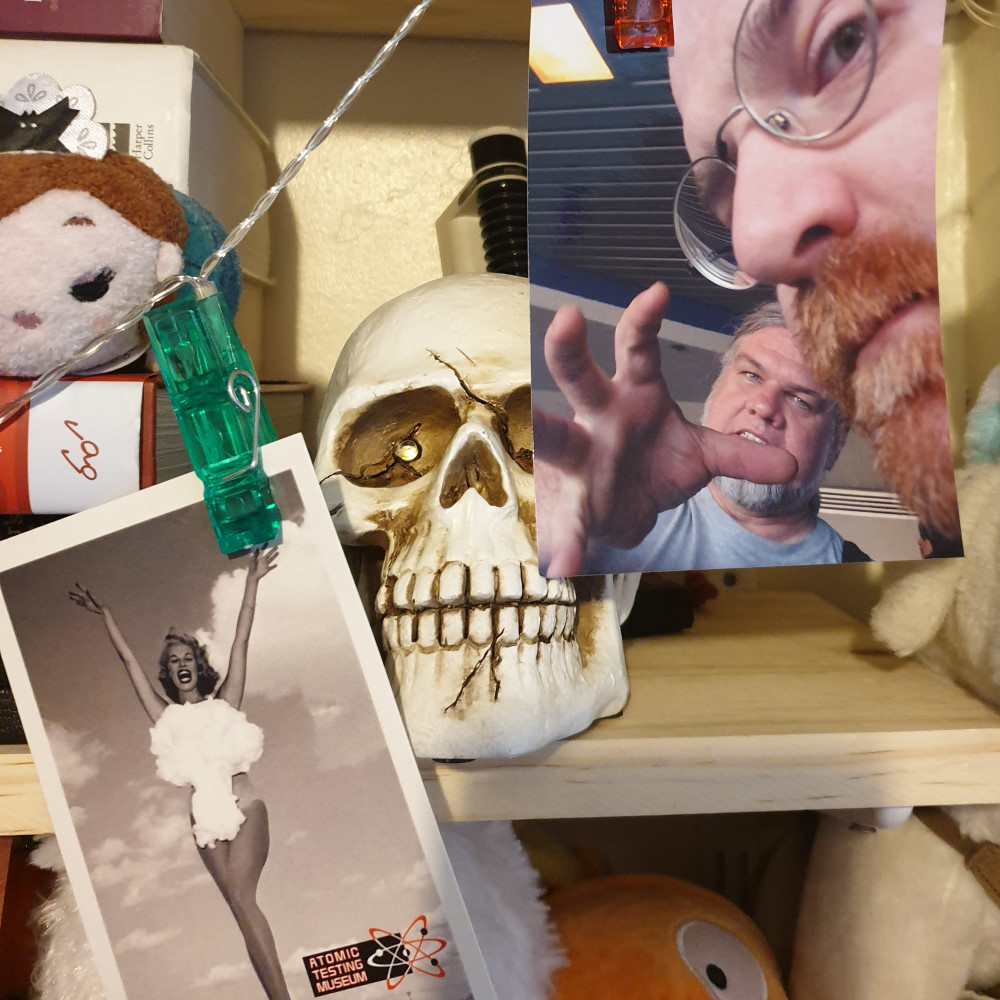 A postcard of Miss Atomic Bomb 1957 and a photo of my dad and my husband, with a skull behind them. The eyes have LEDs that glow. (The skull, not my dad or husband. Although I wouldn't put it past them.)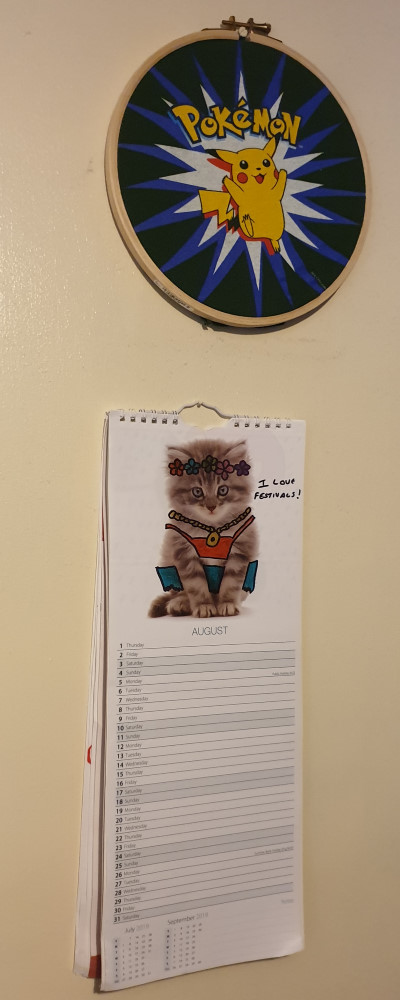 A Pikachu t-shirt I turned into a wall decoration, and a Poundland Kitten calendar where I've been decorating all the kittens to match the season. Being August, this kitten likes festivals. Obviously.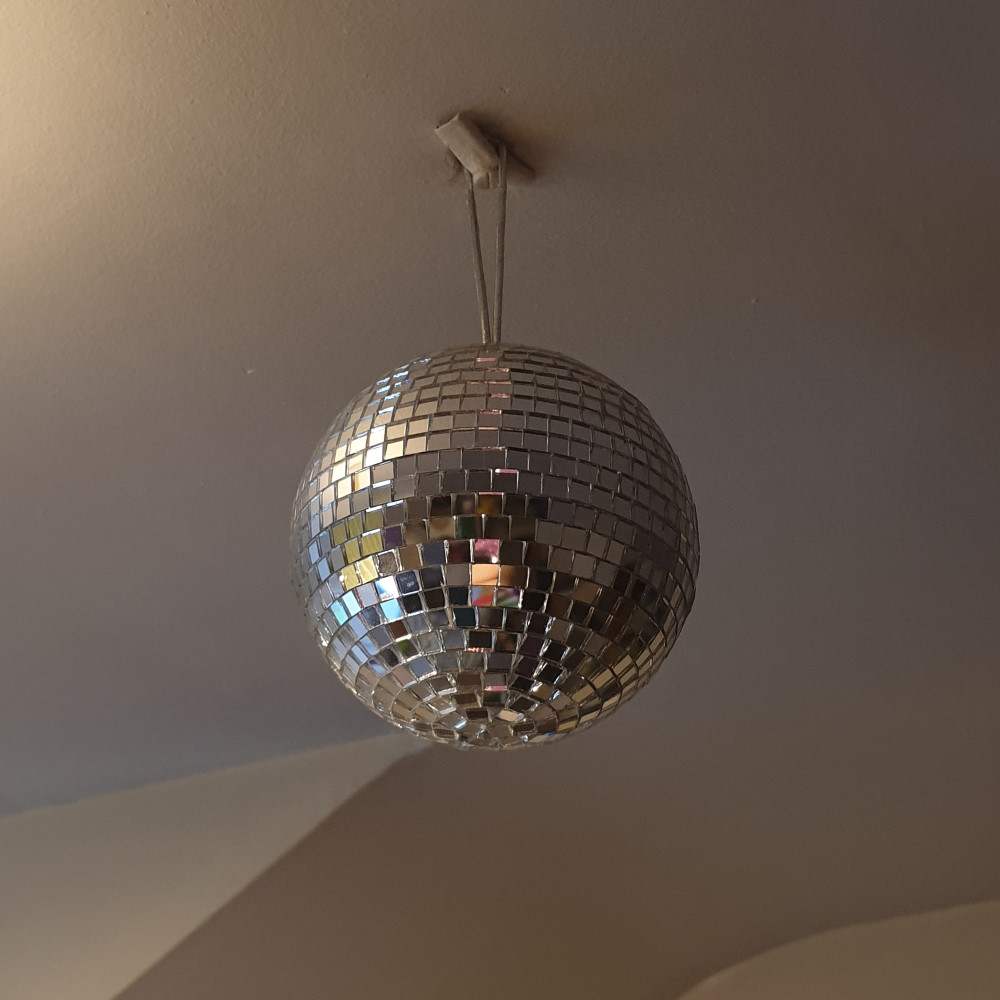 And, finally, the obligatory mirror ball.